Managed to get a little bargain yesterday, bought this trailer yesterday, will carry up to a ton, just needs a couple new tyres, so overall its a bargain, im going to remove the sides and give it a lick of paint, the overall length is 8ft, http://cgi.ebay.co.uk/ws/eBayISAPI.dll?ViewItem&item=320478392823&ssPageName=STRK:MEWAX:IT
Looks tidy ryan!
Did it tow ok?
Wish i can come tommorow but i gotta work

Adam

_________________
Wolseley WD2+H2 Pump
Bamford EG1
Petter M and 110v Dynamo
Lister D
Petter AA1
Plus Many more Aircooled Engines

Statman

Life Member





Posts

: 697


Join date

: 2009-07-21


Age

: 32


Location

: PENZANCE,CORNWALL



Looks fine for that money Ryan.....

Well done mate.

Cheers

Mart.

BRASSO

Life Member





Posts

: 1247


Join date

: 2009-08-15


Age

: 44


Location

: ST AUSTELL, CORNWALL



the tyres are actually ok, dont really need replacing, ive seen alot worse , its quite heavy so towed well,

were flipping it upside down on Saturaday to allow me to put the new 750kg axles on and to paint the bottom, i have left the head and tail board as i cant decide which one to remove, i have to remove 1 as i may end up running my water pump of the engine which means a long belt, heres it so far though , i have removed the old ply wood, and going to fit a thicker llayer of ply followed by 3mm checkered steel plate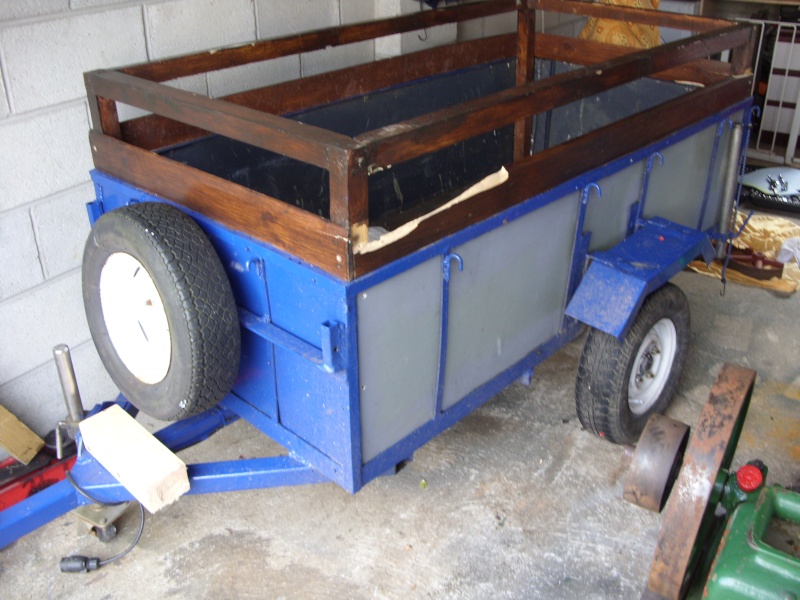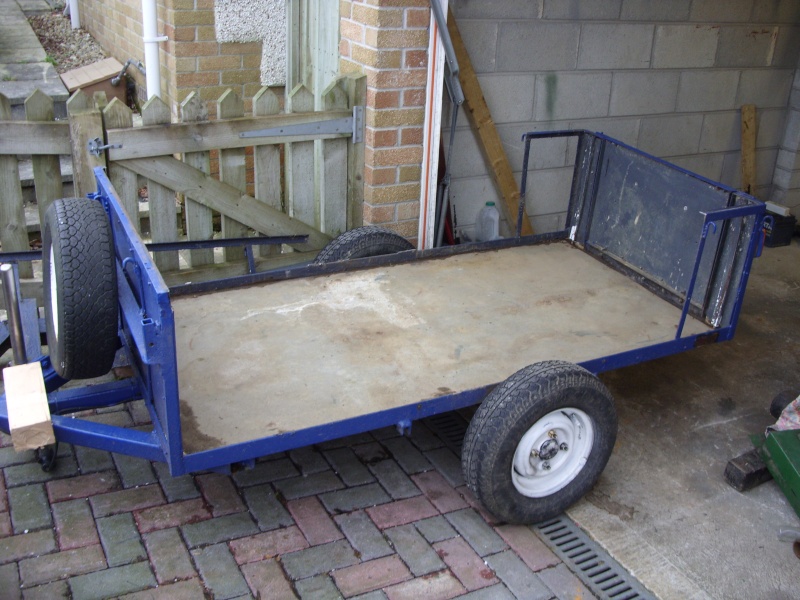 Ryan just remember that you'll have to beef up the bottom frame of the trailer to make up for losing the top end, to stop it bowing.
also check the rating of the tyres to be sure they can carry what the trailer can carry.
looks good though

its going to have a pair of new tyres anyway, tipping it over tommorow to change the axles



Similar topics
---
Permissions in this forum:
You
cannot
reply to topics in this forum