have just got this climax pump complete with hoses and strainer can anybody tell me engine cc it is four cyclinder , and under silver paint it is army green , mag is good as i found out today and is a starting handel start , also rough year if anybody can help regards paul . [img]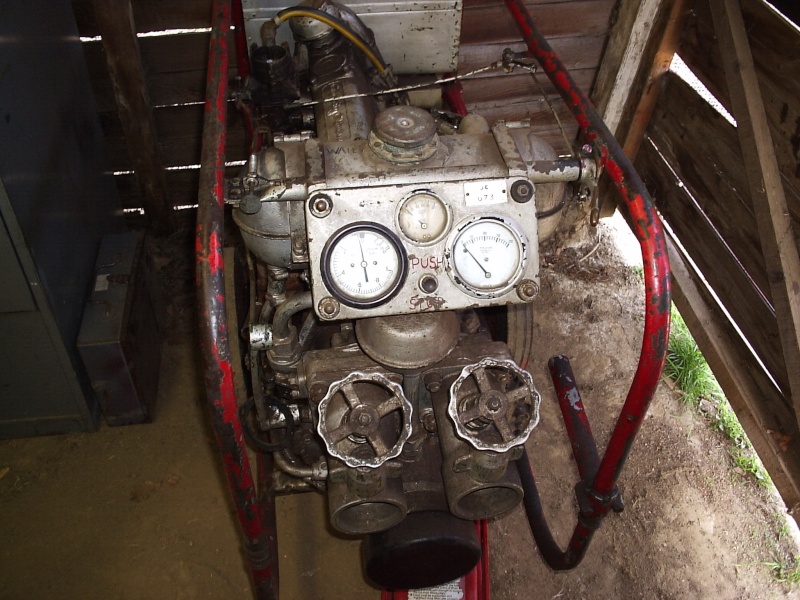 [/img][img]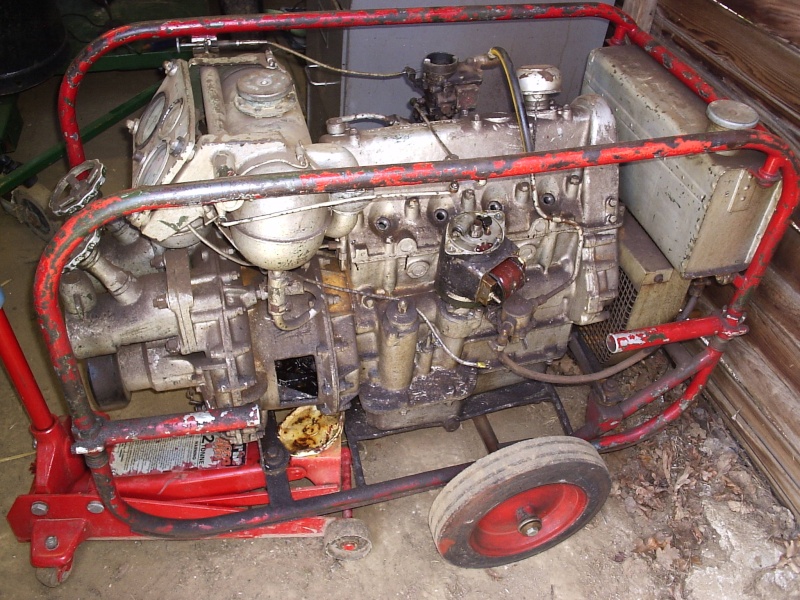 [/img]

stuart turner

Born to be wild





Posts

: 10


Join date

: 2010-02-03



Hee could I borrow you engine for my hillman imp LOL

Iv always wanted one as I had a hillman imp and loved working on the engine
i sure your engine is a coventry climax FWP (FEATHER WEIGHT PUMP) i know it hard to believe they called it this because it take two strong men to lift it. my grandad has one of these and im sure he has a manual somewere,
if it is this engine, they were first made in 1952, and the water output was 350 gallons per minute at 100 psi, and the engine is a cast alloy, water cooled, sohc 1020cc and an output of 35 bhp at 3,500 rpm

the reason they were built was the korean war was threatening to spread, and the goverment wanted better light pumps, and gave coventry climax the large government contract to build such an engine.

the engine was such a success, because of its light weight of just 180 lbs the motor racing world took an interest. and the FWA was built ('A' being Automotive). and it won 1100cc races.

if it was green it could of come of a AFS (Auxiliary Fire Service) applience, im sure the green goddess's, bikini units, and trailer pumps were equiped with this engine. the AFS was reformed in 1948 alongside the Civil Defence Corps and was disbanded in 1968.

so i hope this infomation helps but as for acurrate dating, its really not that easy some times coventry climax stamped thew date into the deliverys (i Know they did on the older FSM pumps but im unsure if they did on the FWP) the only other way is through the AFS arcives, if the AFS bought the pump, and you have a serial no.
hi Paul....

looks great,you will have fun with that.....

thanks for sharing that with us and posting the photos...

regards.....mike.

mike d

Life Member





Posts

: 7588


Join date

: 2009-08-26


Age

: 56


Location

: DORSET..BORN AND BRED AND PROUD OF IT.





Similar topics
---
Permissions in this forum:
You
cannot
reply to topics in this forum