I got this in bits from the forestry at Kielder - the rebuild has begun. I've started with the 'moving parts' - the theory being get everything running smoothly 'away from the table' and then re-assemble the whole saw bench table.
The first photo is of the removed belt pulley guide assembly - with no guide and a seized slider.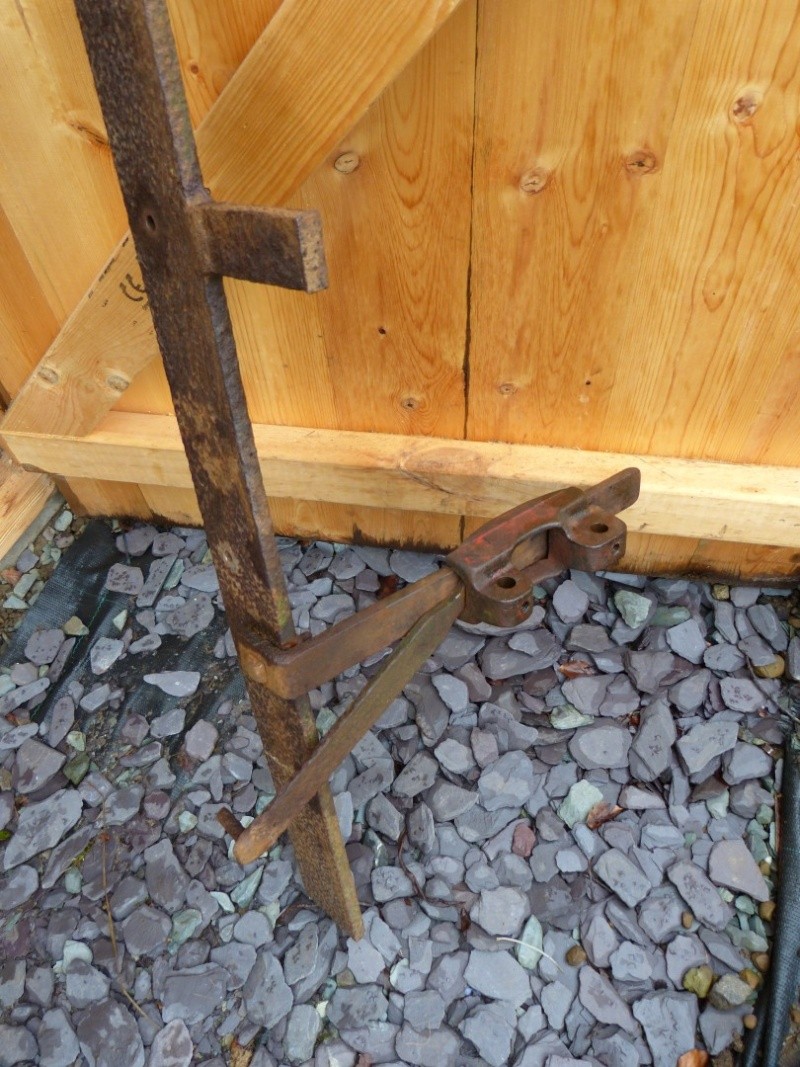 The 2nd is of the saw blade casing and drive shaft - as removed from underneath the main table.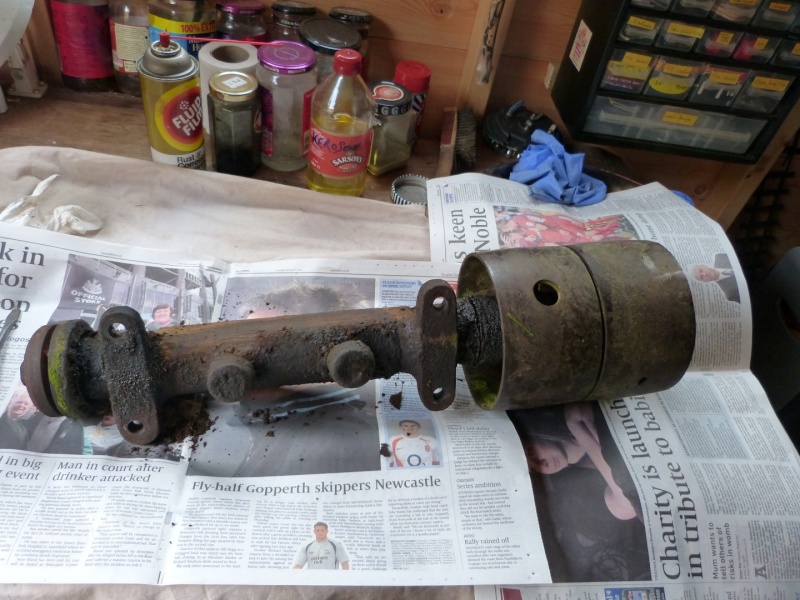 3rd is the casing with drive shaft still in place and the two pulleys removed, the inner one was running free and the outer one was solid on the shaft - completely
the reverse of what it should be.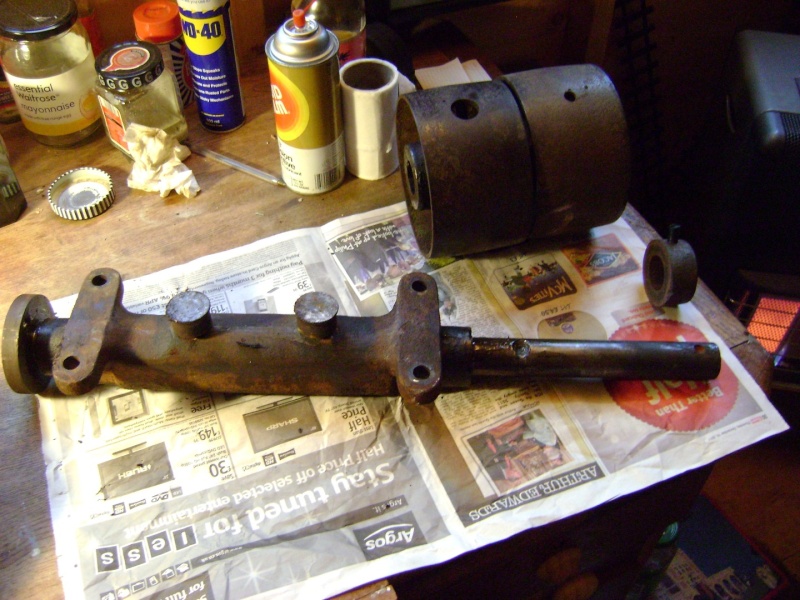 4th is the casing with the shaft removed - it took a gallon of petrol to clean the old 'grease' out - no bearings on this shaft/casing, but a great fit with v.little play.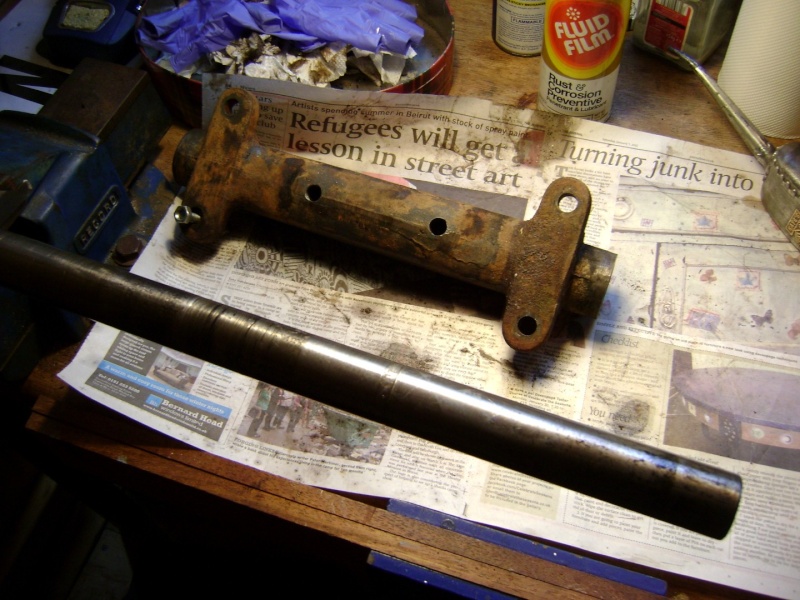 next is the belt pulley guide, the slider is now all freed off with 2 x new guides c/o the local Blacksmith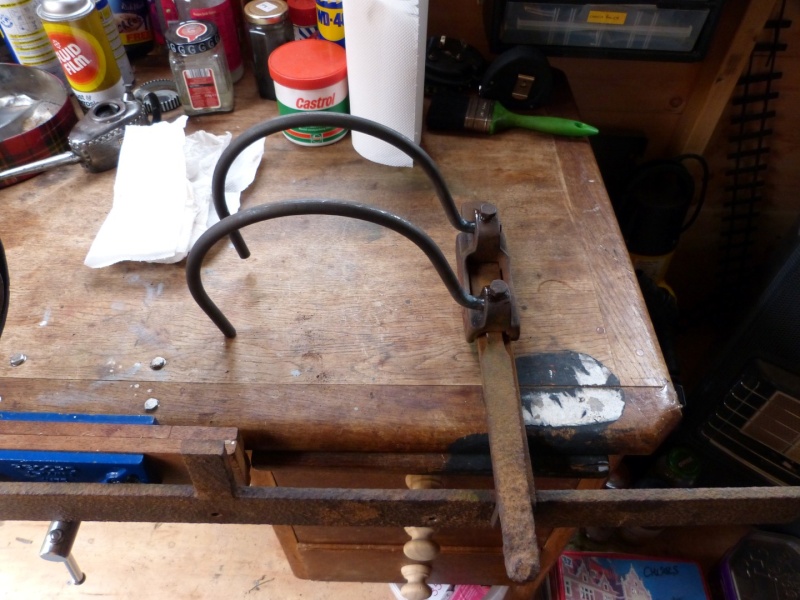 Last is the shaft refitted back into the fresh grease packed casing and both pulleys fitted, loose and drive working as they should - the drive closest to the table and support casing, the loose pulley outboard of everything.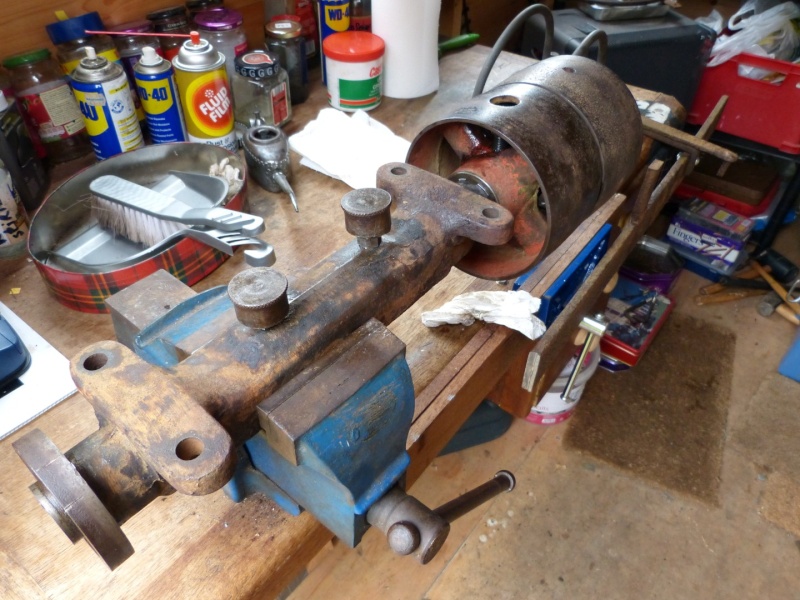 Next thing is to get the cast saw bench table home to see what is next in the re-build.!!
Cheers
Elliot

bluewater1150

Expert





Posts

: 78


Join date

: 2011-12-29


Age

: 65


Location

: Jedburgh, Roxburghshire.



smashing work there Elliot keep it up !

matt86

Admin




Posts

: 5577


Join date

: 2011-03-29


Age

: 31


Location

: swindon/ faringdon



Looking good Elliot coming along nicely, keep us posted,
Ian

_________________
Nelson Jumbo 1 3/4hp ,Petter M 3hp appletop, 1940 LISTER D with sheep shearing, 1951 Lister D reverse rotation, H1 H2 H3 pumps, Climax no2 pump,

ian webb

Life Member





Posts

: 657


Join date

: 2009-08-27


Age

: 52


Location

: christchurch dorset



Looking good already , keep us posted, thanks for posting photos
Jonesey

JONESEY

Admin




Posts

: 2849


Join date

: 2009-07-21


Age

: 55


Location

: Verwood, Dorset



Good work Elliot. Hope it all goes together smoothly.
DanBoy
_________________
I intend to live forever - so far, so good!


DanBoy

Life Member





Posts

: 622


Join date

: 2012-01-09


Location

: Burntwood, Staffordshire



Good work Elliot, post some pics of the table when you get it home.

Stu.
_________________
Engines are just like Pringles .... one is never enough.  

 I used to love tractors all I would ever think/talk about. Then one day out of the blue I went on to statinary engines, So you could say I'm an extractor fan.


stationary stu

Life Member





Posts

: 8962


Join date

: 2009-07-21


Age

: 60


Location

: Stanley, Co. Durham.



looking good feller,keep it up and keep the photos coming mate..
mike...

mike d

Life Member





Posts

: 7588


Join date

: 2009-08-26


Age

: 56


Location

: DORSET..BORN AND BRED AND PROUD OF IT.





Similar topics
---
Permissions in this forum:
You
cannot
reply to topics in this forum