Play time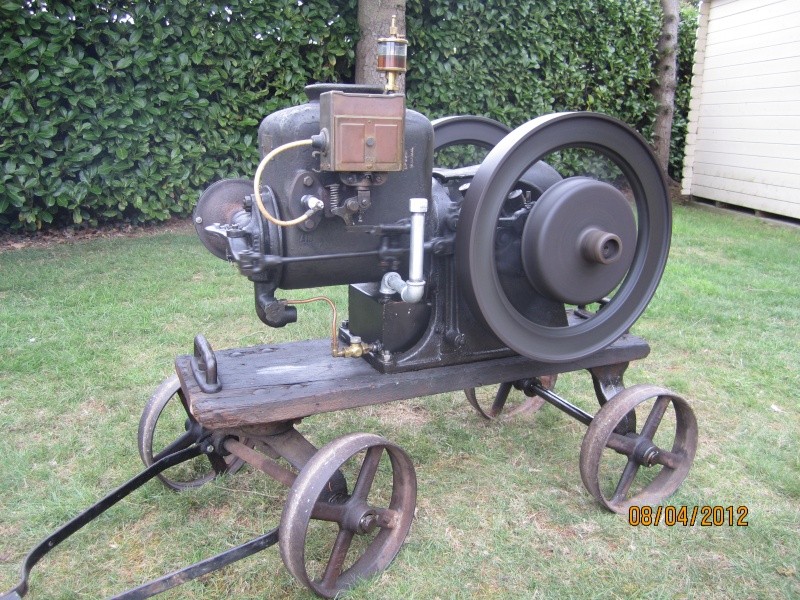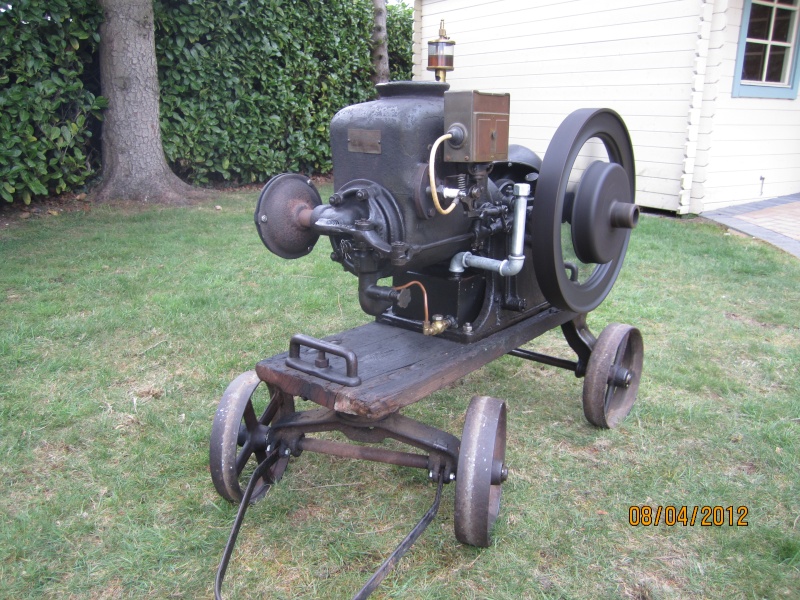 Jonesey

JONESEY

Admin




Posts

: 2849


Join date

: 2009-07-21


Age

: 55


Location

: Verwood, Dorset



I do like this one don't know why think it's the original trolley that helps to set it off.

Stu.
_________________
Engines are just like Pringles .... one is never enough.  

 I used to love tractors all I would ever think/talk about. Then one day out of the blue I went on to statinary engines, So you could say I'm an extractor fan.


stationary stu

Life Member





Posts

: 8962


Join date

: 2009-07-21


Age

: 60


Location

: Stanley, Co. Durham.



Chris, very very nice, love the trolley
Ian

_________________
Nelson Jumbo 1 3/4hp ,Petter M 3hp appletop, 1940 LISTER D with sheep shearing, 1951 Lister D reverse rotation, H1 H2 H3 pumps, Climax no2 pump,

ian webb

Life Member





Posts

: 657


Join date

: 2009-08-27


Age

: 52


Location

: christchurch dorset



Chris, very very nice, love the trolley
Ian

_________________
Nelson Jumbo 1 3/4hp ,Petter M 3hp appletop, 1940 LISTER D with sheep shearing, 1951 Lister D reverse rotation, H1 H2 H3 pumps, Climax no2 pump,

ian webb

Life Member





Posts

: 657


Join date

: 2009-08-27


Age

: 52


Location

: christchurch dorset



LOL so good they posted twice
_________________

A stationary engine is like peeing your pants, everyone can see it but only you get that nice warm feeling
:


Abes

Admin




Posts

: 1269


Join date

: 2011-07-24


Age

: 58


Location

: Ringwood



Haha dont no what went wrong there,
Ian

_________________
Nelson Jumbo 1 3/4hp ,Petter M 3hp appletop, 1940 LISTER D with sheep shearing, 1951 Lister D reverse rotation, H1 H2 H3 pumps, Climax no2 pump,

ian webb

Life Member





Posts

: 657


Join date

: 2009-08-27


Age

: 52


Location

: christchurch dorset



I always put it down to the interface between the chair and the keyboard lol
_________________

A stationary engine is like peeing your pants, everyone can see it but only you get that nice warm feeling
:


Abes

Admin




Posts

: 1269


Join date

: 2011-07-24


Age

: 58


Location

: Ringwood



Abes, it might have something to do with tanglefoot and thats your fault lol,
Ian

_________________
Nelson Jumbo 1 3/4hp ,Petter M 3hp appletop, 1940 LISTER D with sheep shearing, 1951 Lister D reverse rotation, H1 H2 H3 pumps, Climax no2 pump,

ian webb

Life Member





Posts

: 657


Join date

: 2009-08-27


Age

: 52


Location

: christchurch dorset



_________________

A stationary engine is like peeing your pants, everyone can see it but only you get that nice warm feeling
:


Abes

Admin




Posts

: 1269


Join date

: 2011-07-24


Age

: 58


Location

: Ringwood




---
Permissions in this forum:
You
cannot
reply to topics in this forum