Hi all
been a while since I have posted anything meaningful

Picked up a spare mag for 99p on ebay, listed as dead so took a chance :DWanted it as a spare to use with either the WD8 or the A1 if the unfortunate need arose, one clever person has already pointed out that you can't normally use the same mag on both engines as the rotation is different, this would normally be correct but my Wolseley is reverse rotation so both engines use an anti clock mag

(only pointing this out now to prevent it coming up again unnecessarily).
Once the mag arrived one reason for no spark was immediately apparent, no condenser! A frisk through my electronics boxes soon found a suitable capacitor to use. I then tested which showed no spark on impulse, a bit disheartening so I tested the coil, it passed! So what's going on? Further playing discovered if I ran the mag backwards I got a spark. This got me thinking someone had maybe reversed the impulse in an attempt to reverse the mag unsuccessfully (making me then wonder if it was actually a clockwise mag), I set about seeing if the impulse could be reversed, no chance, it will only go one way.
Some head scratching/banging later, I had another play, having started looking into whether a set of points for opposite rotation was available I was asked if the cam could be adjusted, no was my answer. However there was quite a lot of adjustment in the opposite direction "I wonder...." turns out the points were so far out of adjustment the mag was pretty much reversed.
It was only after all this I really kicked myself, I had failed to find a manual for the mag and in my search completely forgot that there, in the workshop sat on my A1 is an identical mag for comparison, if I'd looked at that from the start I'd have seen how far out the points were and saved a bit of time :DOOOPS  

Since then I have set the capacitor up a bit more permanently and added/made a stop switch and now have a fully working mag as a spare, so it just goes to show a dead mag at the right price with a bit of perseverance can be well worth a go, but then again it could have been a dead duck with a dead coil, but I still would have had a good casing and nigh on new set of points out of it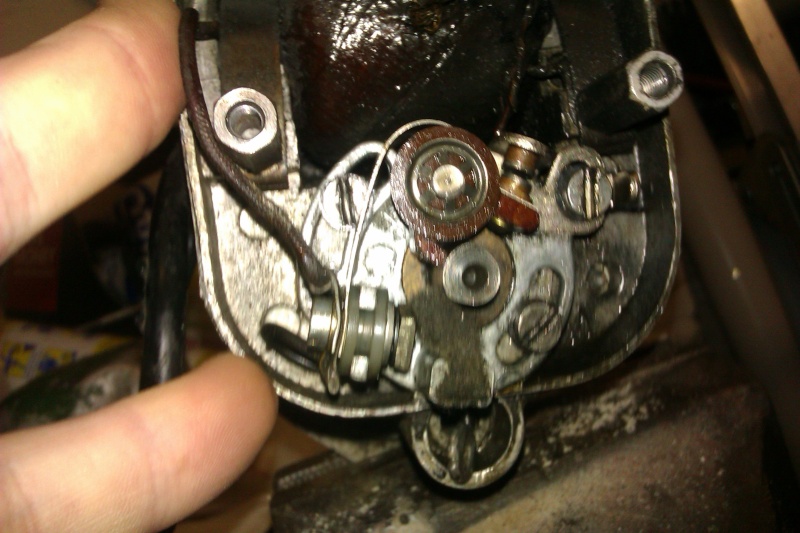 Ignore the temp HT lead, its just a piece of wire I found for testing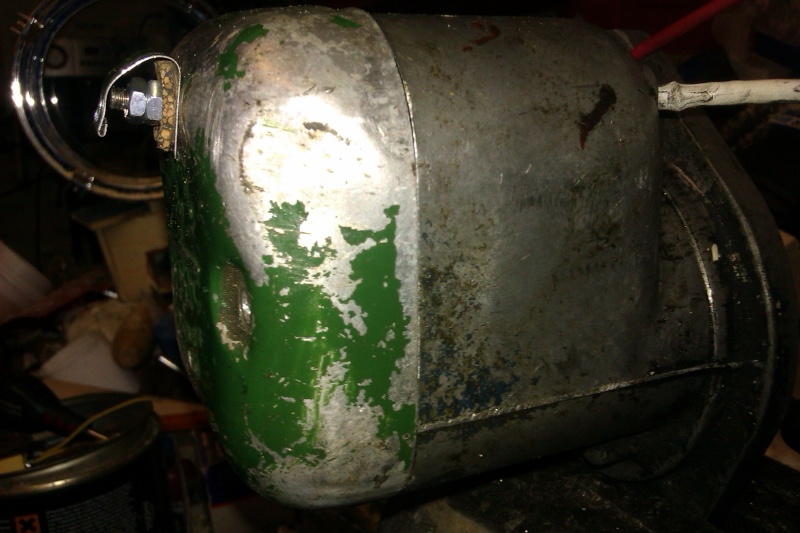 Last edited by blackvanman on Thu Jan 02 2014, 23:27; edited 1 time in total

_________________
The garage is my workshop, my den and my peace haven.

They say if you can pee you can paint, my mother always said my aim in that department was crap.

blackvanman

Life Member





Posts

: 936


Join date

: 2012-06-17


Location

: Southampton



Great job Andy and all owes you is 99p plus postage and a few odd electrical bits .

Matt

_________________
Reproduction amanco silencers made , contact me for details

matt

matt86

Admin




Posts

: 5577


Join date

: 2011-03-29


Age

: 31


Location

: swindon/ faringdon




---
Permissions in this forum:
You
cannot
reply to topics in this forum