I'm getting my JAP 4/3 ready for a start up over the coming weekend. The mag has been cleaned and refitted in readiness and the impulse is working fine One thing however is causing me concern - I have a nice fat spark at the plug, but I also seem to have a nice (or nasty) spark at the points. I've set the points to 15 thou and all looks good so far, but shouldn't there be a condenser in here somewhere?

The mag in question is a Wicpac CJ936. Any help appreciated.
Steve

TomCat

Born to be wild





Posts

: 40


Join date

: 2013-06-19


Age

: 63


Location

: Lympne. Near Hythe. (Kent)



Hi there,
Had a look at mine but both are on air cooled engines and would have to either remove the mag or the cowl to get their covers off!  So I had a rat in the spare mags box and found another.
Please excuse it's condition (ie as found).
Assuming yours is similar ie a WIPAC CJ 1398;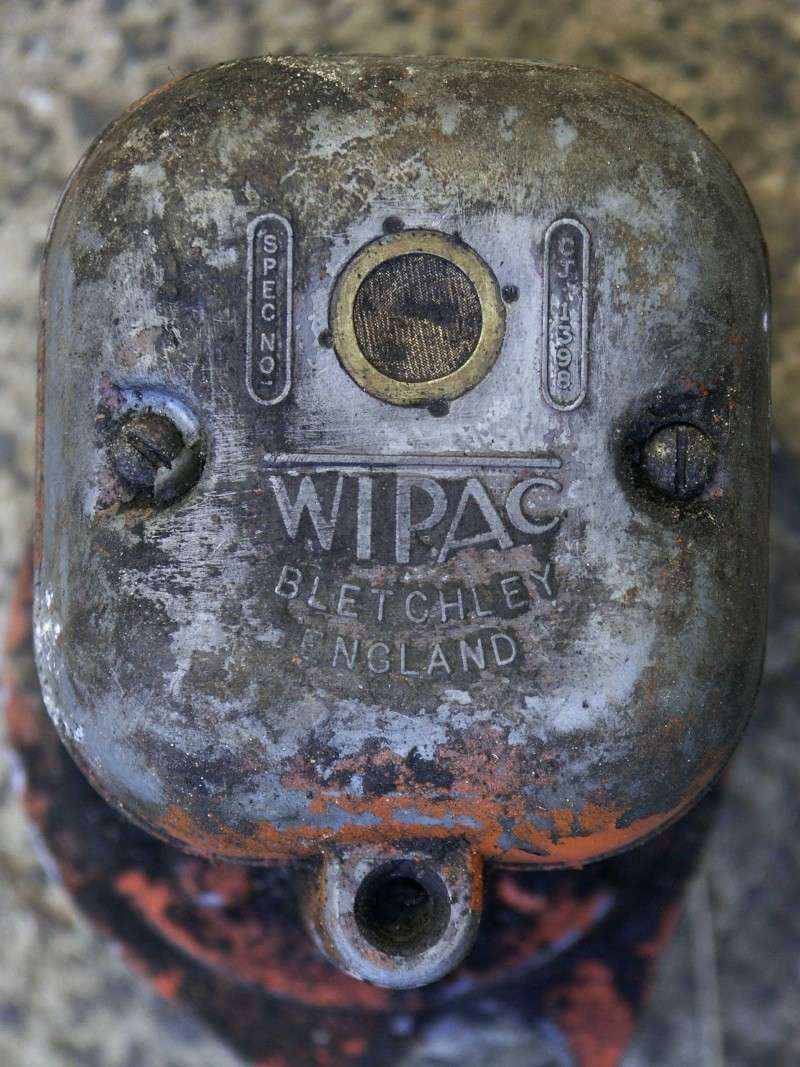 It looks like the capacitor is in that bottom cylindrical hole, possibly under the bolt/contact thing.
with the cover off;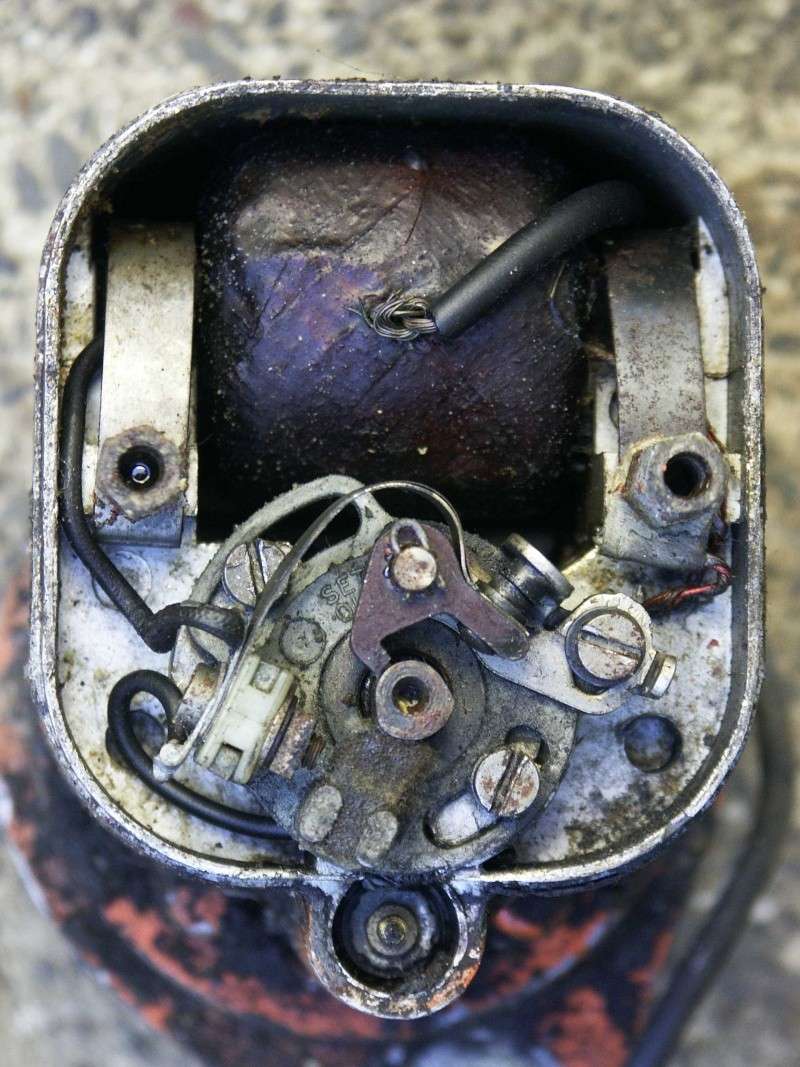 at an angle with the cap and wire marked;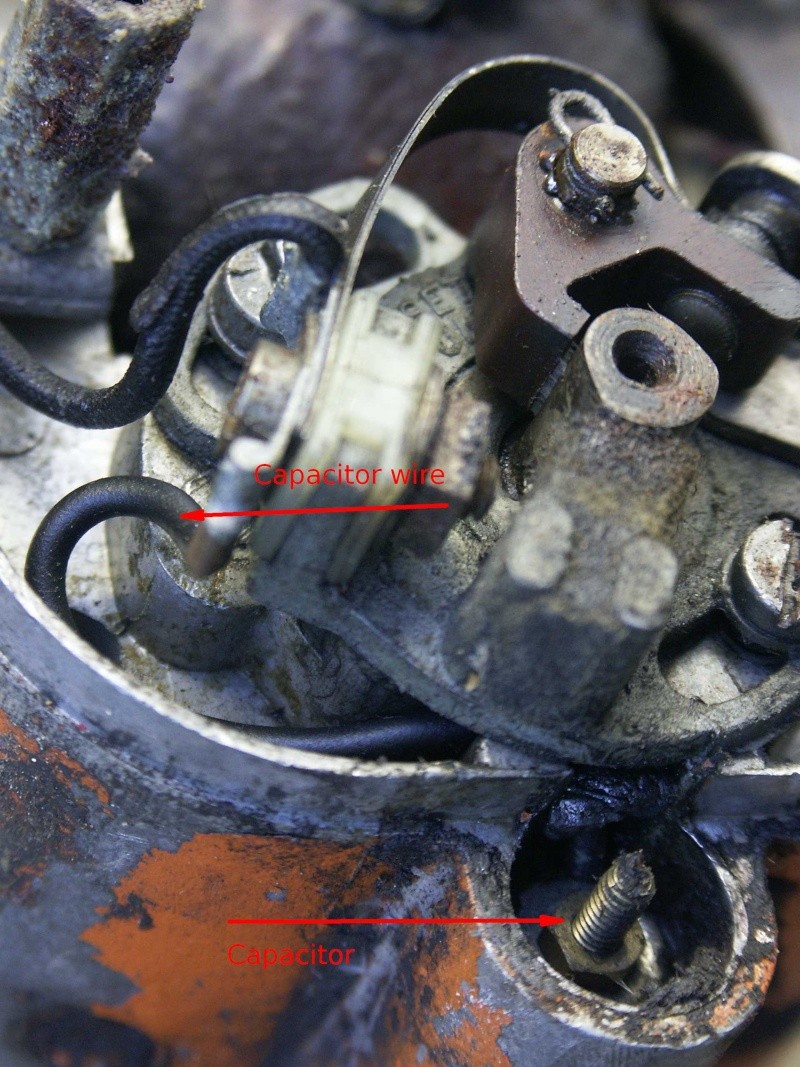 Hope I have figured out how to post images, seems very complicated!
cheers
Darryl

Darryl Ovens

Expert





Posts

: 64


Join date

: 2013-12-04


Location

: New Zealand



Thanks Darryl, your info and pics are much appreciated. I have now fitted a condenser from an old type Mini that I found in the garage (still in the original box), I mounted it under coil holding bolt, extended the wire a bit to reach the points and the engine is now running.
I'll have a look in the place where your pic shows the original and see if I can get the stop button to work somehow as I have no way of stopping the engine at the moment other than shorting the plug to the cyl head.

Thanks again.
Steve

TomCat

Born to be wild





Posts

: 40


Join date

: 2013-06-19


Age

: 63


Location

: Lympne. Near Hythe. (Kent)





Similar topics
---
Permissions in this forum:
You
cannot
reply to topics in this forum