hi I have been given a cut out switch for my mk 25,i normally shut off the fuel supply to kill engine.can anybody tell me where the connections are.the switch is a rocker type which I think bolts onto the block

corribella

I really need to post more





Posts

: 7


Join date

: 2013-04-04


Age

: 78


Location

: perthshire scotland



Hi Corribella,

This had me foxed too.
My instructions and parts book shows a connection from LT on the contact breaker which leads to an insulated terminal which emerges from the rear of the magneto backplate. The cut-off switch just connects this terminal to earth, i.e anywhere on the body, thereby shorting out LT and stopping the engine.
However, on my MK25 there is no such post. If you haven't got the instructions and parts book just PM me and I'll send you a copy.
Just out of interest my MK10 does have this arrangement and I used a vintage pull/push battery isolator switch to act as a cut-off.

_________________
Regards Paul
Tha can alus tell a Yorkshireman - but tha can't tell him much.

Woodsman

Life Member





Posts

: 584


Join date

: 2014-08-24



right I have a insulated screw with 2 nuts on the rear of stator plate,taken the wire from coil running down the back of plate cuts off the spark no matter what position of the rocker switch.when I disconnect the wire from switch I get a spark and can run the engine as normal

corribella

I really need to post more





Posts

: 7


Join date

: 2013-04-04


Age

: 78


Location

: perthshire scotland



Hi Corribella
Are you sure the switch cuts off the fuel supply or does it earth out the spark.

kev

Expert





Posts

: 86


Join date

: 2013-06-05



this is one of the original villiers mk20- 25 stop switches
seen in silver and brass up rear of back plate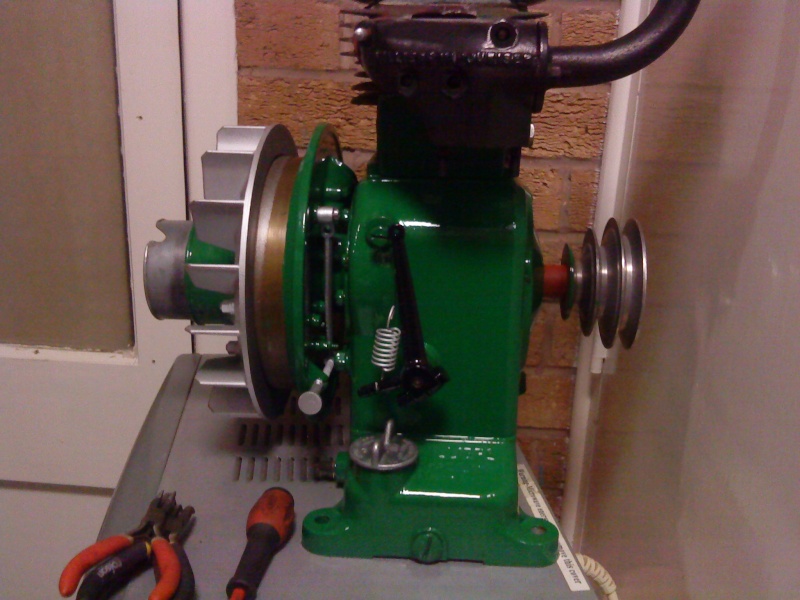 will try to find some pics of internal wiring or take some from another villiers engine or back plates from shelfs
but in the mean time on the later versions of backplates, also found fitted from mk7 to 25
there is or needs to be a 2nd wire from  the LT side of coil that goes to the insulated  screw /bolt  through the backplate, then there is a 2nd contact screw/bolt that goes to earth with a springy brass or tin switch contact you push to close the circuit
so when running you push the contact to earth it out to the backplate and stops engine with lower lower tingle factor on you fingers than the springy tin lever screwed to the top off cowling via cowl fixing bolt" bit more shocking HT side"
kev
Last edited by kevjhnsn on Fri Jan 23 2015, 15:22; edited 1 time in total
_________________

" IF YOU DONT DO ANYTHING " "" YOU'LL NEVER MAKES MISTAKES ""


kevjhnsn

Life Member





Posts

: 3596


Join date

: 2011-02-10


Age

: 39


Location

: south cheshire



Two suggestions:
1) Switch is goosed,
2) Insulated post isn't insulated properly.  There should be a top hat shaped bush (37) that goes through the backplate and an insulated washer to match(38).  Maybe the post is being earthed as soon as it's in place.
Check both ideas with a meter or light bulb and a battery.

_________________
Regards Paul
Tha can alus tell a Yorkshireman - but tha can't tell him much.

Woodsman

Life Member





Posts

: 584


Join date

: 2014-08-24




---
Permissions in this forum:
You
cannot
reply to topics in this forum