Hello!
Over the last few months I've been restoring my Lister D. The paint on it wasn't too bad but the flywheel was a different shade of green (very different) to the rest of the engine so I thought I'd repaint it. Also the water hopper had a habit of draining into the cylinder and sump so a lovely clean out also occurred. Now it's all together with just the primer on (2 coats) and with new gaskets and oil all round. It is pretty filthy on the pictures as oil and white paint don't really combine well... The lens on the camera is a bit dodgy which is why the photos are really zoomed in, not much I can do about that for the time but they should give an idea about how it should look...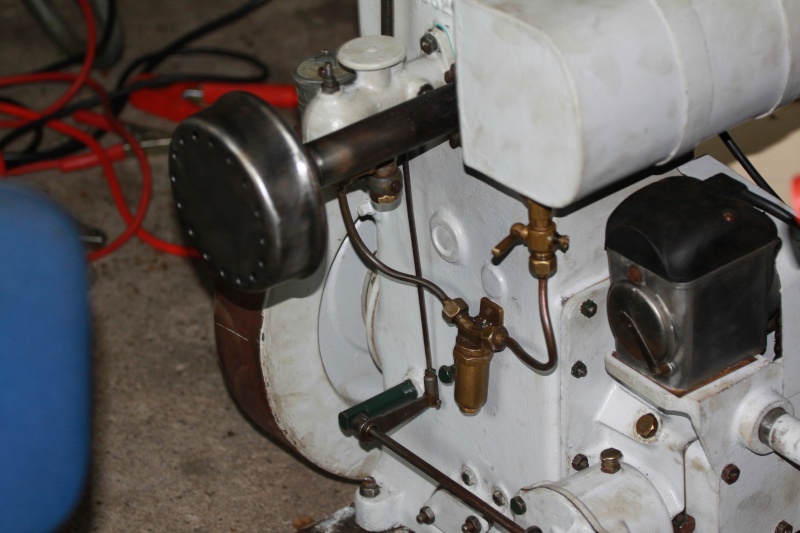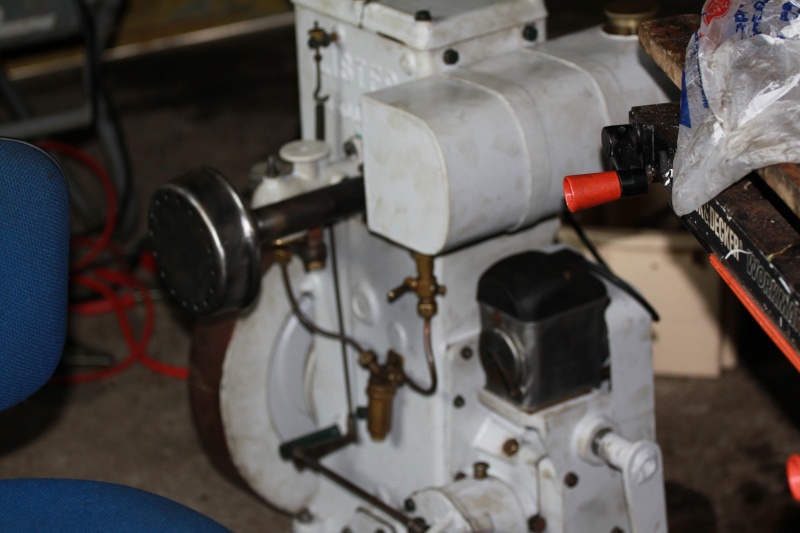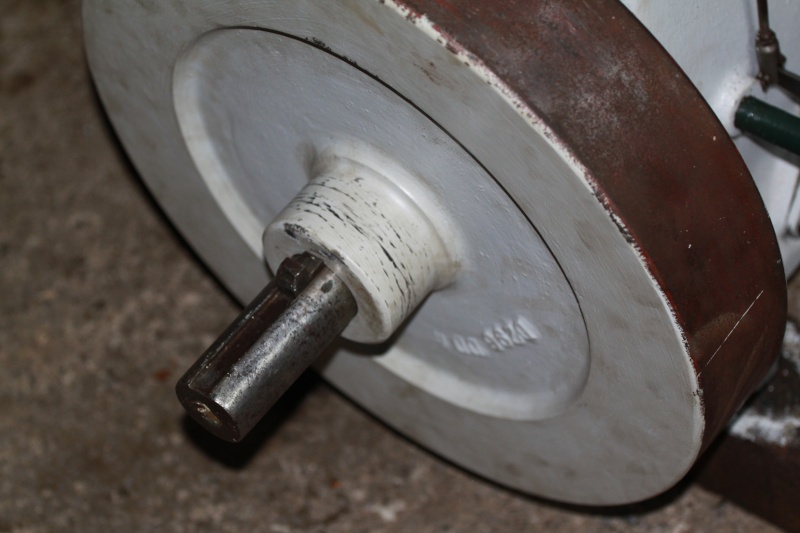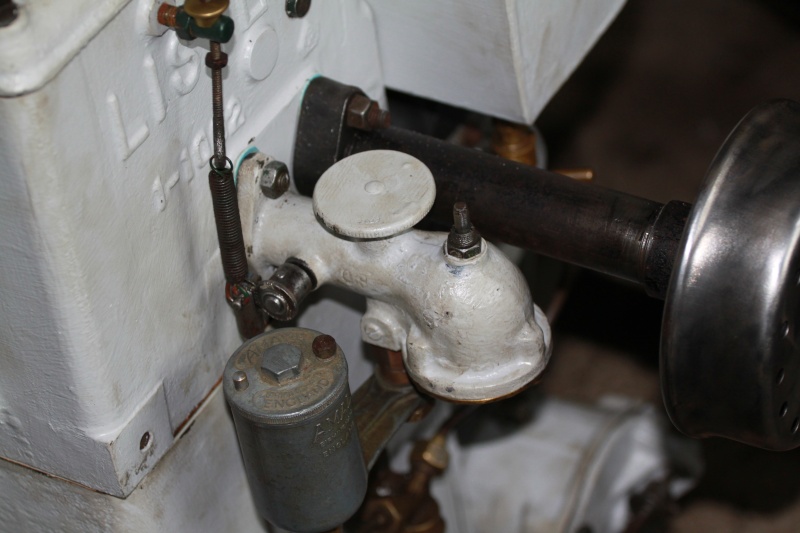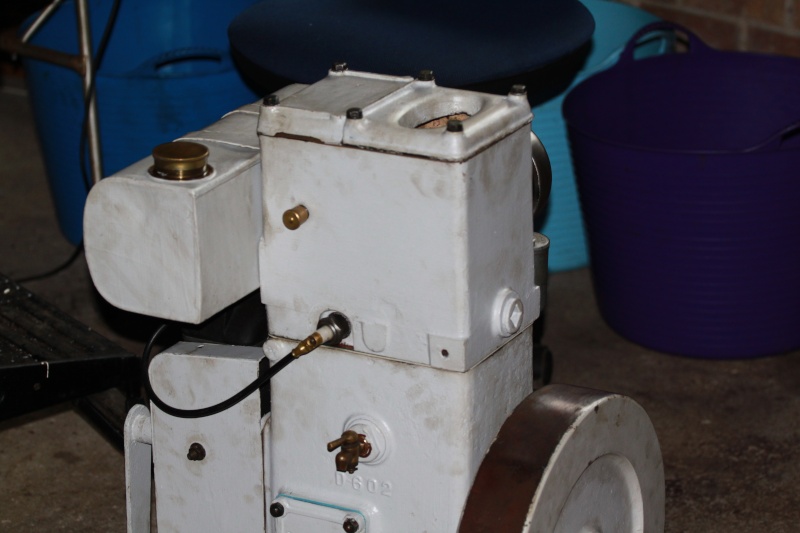 It's not the best of all paint jobs...

bradders

Expert





Posts

: 67


Join date

: 2013-01-26



Well after a small oil leak it runs! Started first time but vibrates heavily... May have sorted that by attaching the flywheel properly...

bradders

Expert





Posts

: 67


Join date

: 2013-01-26



Well it still vibrates quite badly, I'm wondering if it's an ignition problem? If anyone can diagnose these symptoms that would be great! Startup is slow but does eventually settle (when I say slow I mean it starts second swing but takes a long time to spin up to speed) it races up to quite a pace before slowing to a steady speed. The vibrations may be a clue but the exhaust temperature after only 20 seconds running is enough to smoke the heat resistant pain on the silencer. Could this be ignition or leaking exhaust valve?
Any help welcome!

bradders

Expert





Posts

: 67


Join date

: 2013-01-26



Looks brilliant, any idea on age?
_________________
Lewis

 , x2 Lister D, x1 IHC LAA, x1 Lister L, x1 Wolseley WDII, x1 Amanco Chore Boy, x1 Fairbanks Morse Z 3 HP, x1 Crossley 1030?

Lewis MacRae

Admin




Posts

: 699


Join date

: 2012-11-02


Location

: Inverness, Scotland



June 1940, was supplied as a cement mixer engine but that's changed. It's a great engine! Never had a stationary engine before so bit of a steep learning curve!

bradders

Expert





Posts

: 67


Join date

: 2013-01-26



Looks really good, glad it's a runner, gives me some inspiration to plough on with mine.

If it were me I'd probably start by checking the ignition timing, both on the points, and with a timing light (if teh works on a mag)


interloper

Born to be wild





Posts

: 19


Join date

: 2013-06-17


Location

: Shoreham-By-Sea



Well after re-timing the mag and replacing the governor spring it runs better... I think I've rebuilt the governor wrong as I tried to start it (went first time!) but must've hit somewhere around 1200-1500rpm before I had the sense to shut it off, it was screaming... Guess I have to re-look at the governor then!

bradders

Expert





Posts

: 67


Join date

: 2013-01-26





Similar topics
---
Permissions in this forum:
You
cannot
reply to topics in this forum